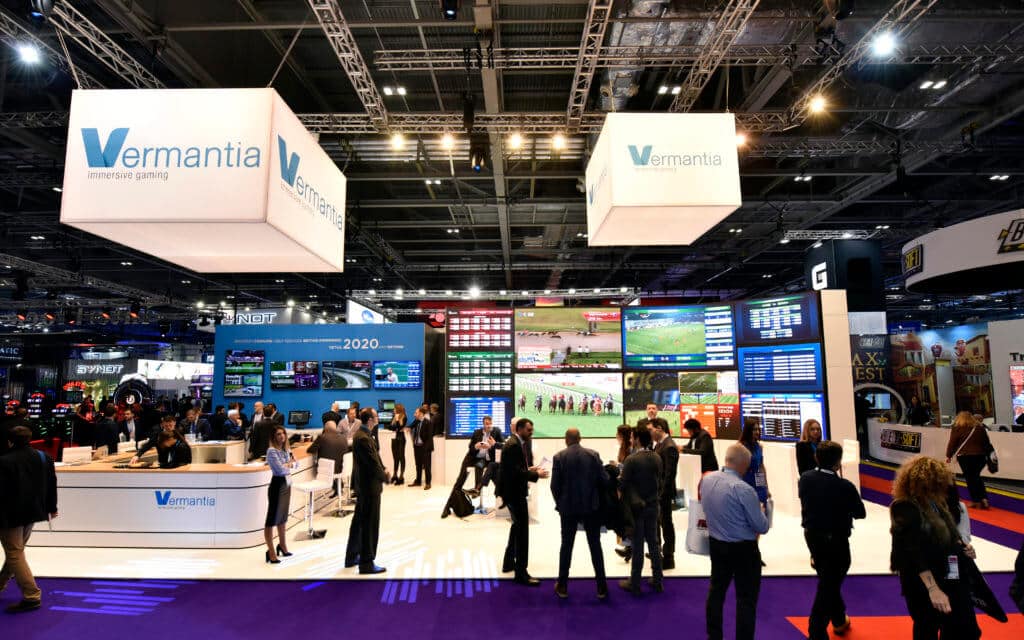 Symbiosis has invest heavily in the latest audio visual and information technology from seamless LED video walls, screens in every size to nine screen video walls, discreet media players and business laptops to iPads and PA systems.
Clients can select or we can recommend what equipment to use on their stand, we can pre-load and test presentations before shipping and installation. We also ensure that a trained Symbiosis AV-IT manager is always on hand throughout the show.
Our equipment is regularly tested, PAT certified and updated, recycled and disposed of responsibly in line with our Sustainability Policy.