Our bespoke & modular exhibition stands deliver high quality, eye catching spaces that provide strong & effective ROI.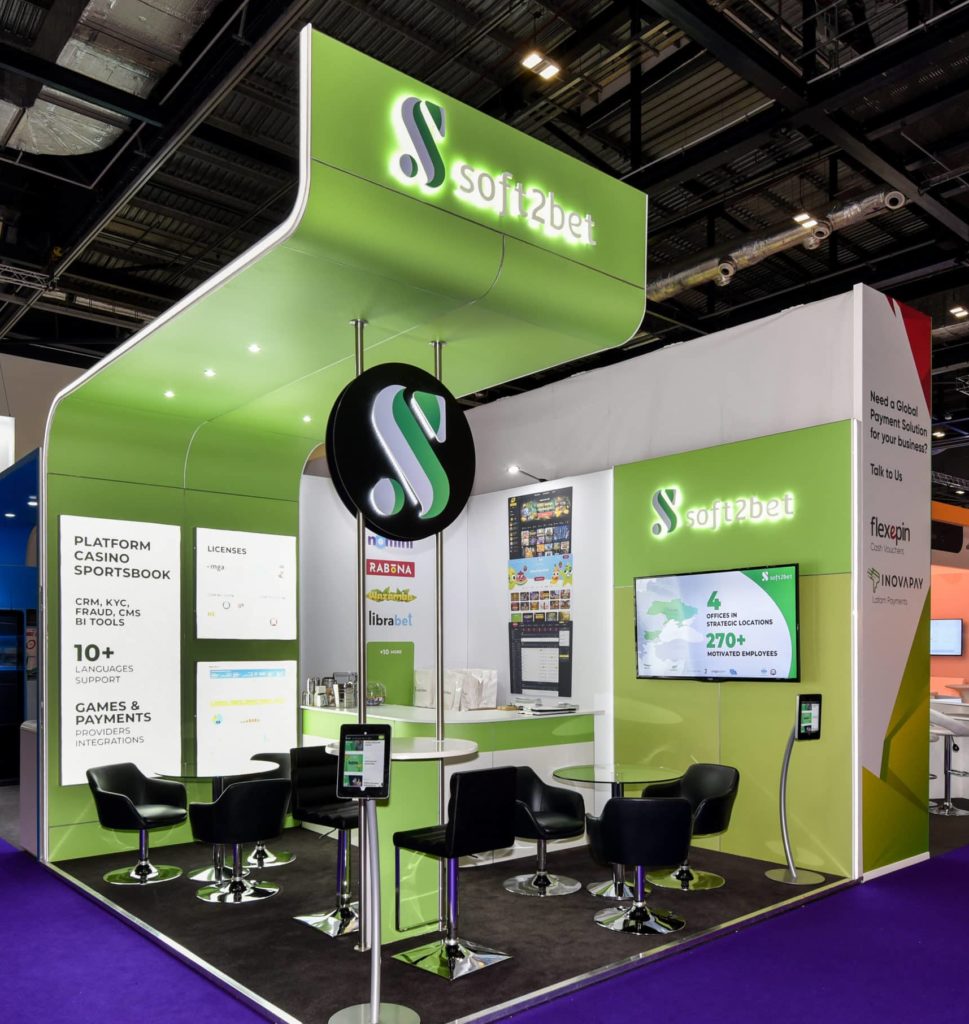 Bespoke and Modular Exhibition Stands? Unsure of the best stand option? Then talk to our talented team on 0207 039 0101 to discover the possibilities of custom and modular exhibition stands.
Bespoke Exhibition Stand
A custom designed & built stand is the ultimate exhibition experience.  It should be as unique as your brand, offer the maximum at show impact while delivering on all your event objectives. At Symbiosis no stand is too big or too small, our award-winning stand design, build and project management service guarantees success every time.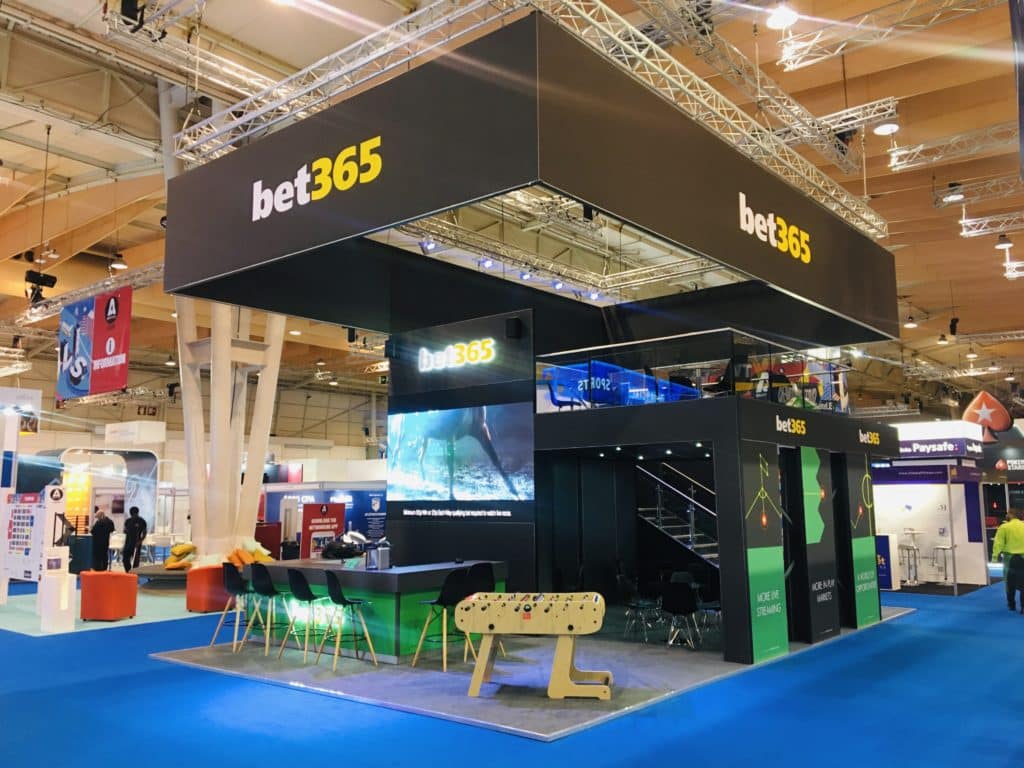 As our bespoke stands are a promise of innovation, engagement & real return on investment, nothing left to chance as we handle absolutely everything in-house. From the initial concepts and exciting 3D designs to the final build and storage.
Your dedicated account manager will guide you every step of the way using our bespoke project management system. Not only are they sticklers for detail, you'll find them incredibly knowledgeable about all the latest stand trends and technologies. They can even advise on fun & footfall driving interactive attractions such as simulators, games & competitions.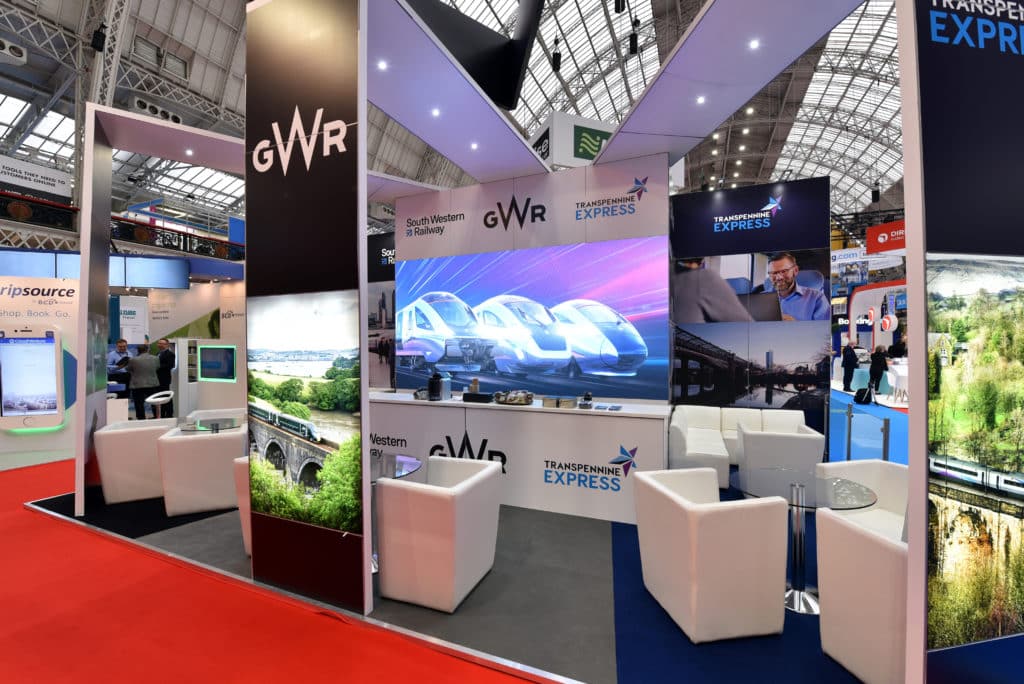 All Symbiosis bespoke exhibition stands are manufacturered to very high specifications and standards. Typically our custom-built stands are more suited to one-off events. However with sustainability front of mind for both us and our clients, our bespoke stands are often designed and produced for re-use.  This not only helps customers reduce costs when exhibiting at multiple shows or exhibiting long term.
Looking for inspiration?  Why not check out some of our recent custom exhibition stands & talk through your vision with our expert team on 0207 039 0101.
Modular Exhibition Stands
Our modular exhibition stands provide dynamic & flexible solutions for customers attending for more than one show. Strong on style but keen on price, every element is designed to be re-used & recycled from flooring to framework. And with our excellent turnkey service we'll make sure that you have an amazing show, every time.
As we work with the latest beMatrix build technology, all our modular exhibition stands can be easily reconfiguered to fit changing spaces & the requirements of different venues. So they can grow & change with your live event needs. And with our in-house graphics & print shop it couldn't be easier keep your artwork fresh or update your branding & key messages.
Wants some exciting ideas for your event? Then take a look at some of recent modular exhibition stands & chat to our friendly team on 0207 039 0101.