What is a modular exhibition stand and just how is it different from a bespoke exhibition stand? A good question and quite a tricky one to answer! In recent years the definition of both modular and bespoke stands has become a little blurred thanks to amazing advances in build technologies.
So, what does that mean for you? Well it's good news. Here at Symbiosis we use the same world leading beMatrix build system on all our exhibition stands. We just think of modular exhibition stands as a simpler and more flexible solution for clients attending multiple events or trade shows.
So how does it work?
Once your dedicated project manager has taken your brief, our designers will set to work creating innovative and engaging concepts and 3D designs. By using the latest beMatrix Inventor software, they can reconfigure your modular stand design so that it works perfectly whatever the stand space, venue restrictions or show organiser rules.  This not only saves money and stretches your budgets, it ensures brand consistency across your complete event calendar without sacrificing any creativity or functionality.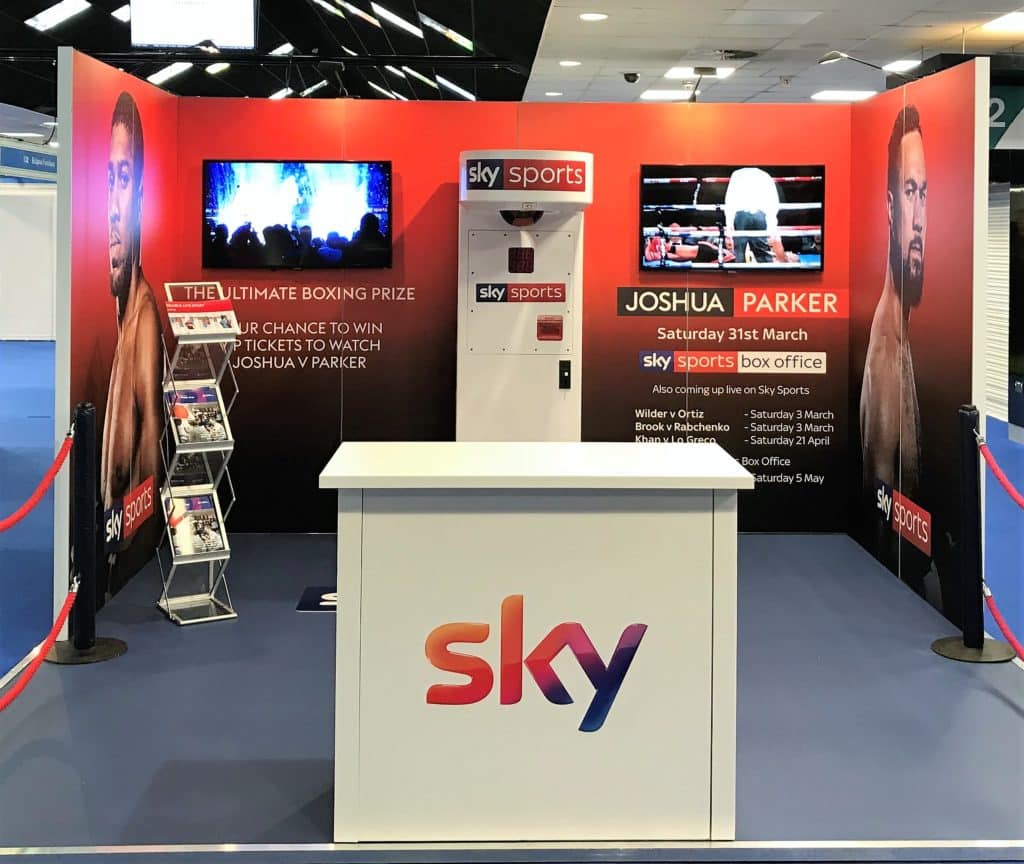 Symbiosis are stand design and build experts with over 18 years experience delivering modular stand solutions for some of the world's biggest brands. They love our complete service because, as we handle everything under one roof, they can just relax and enjoy the show. And by everything we mean absolutely everything:
concepts and exciting 3D designs
artwork/graphic design and production
print and production
stand manufacture
stand installation
health & safety and stand utilities
storage and logistics
project management.
From the moment you get in touch you'll find our approach refreshingly different.  From our 'can do' attitude and laser focused attention to detail to our famous service with a smile!
Sustainable Modular Stands
Flexible, cost effective AND strong on sustainability? What's not to like about our stunning stands!  Environmental & waste issues are now of key importance to all our clients.  At Symbiosis we are working hard to ensure that every stand element is designed to be re-used or recycled, from flooring to framework and furniture.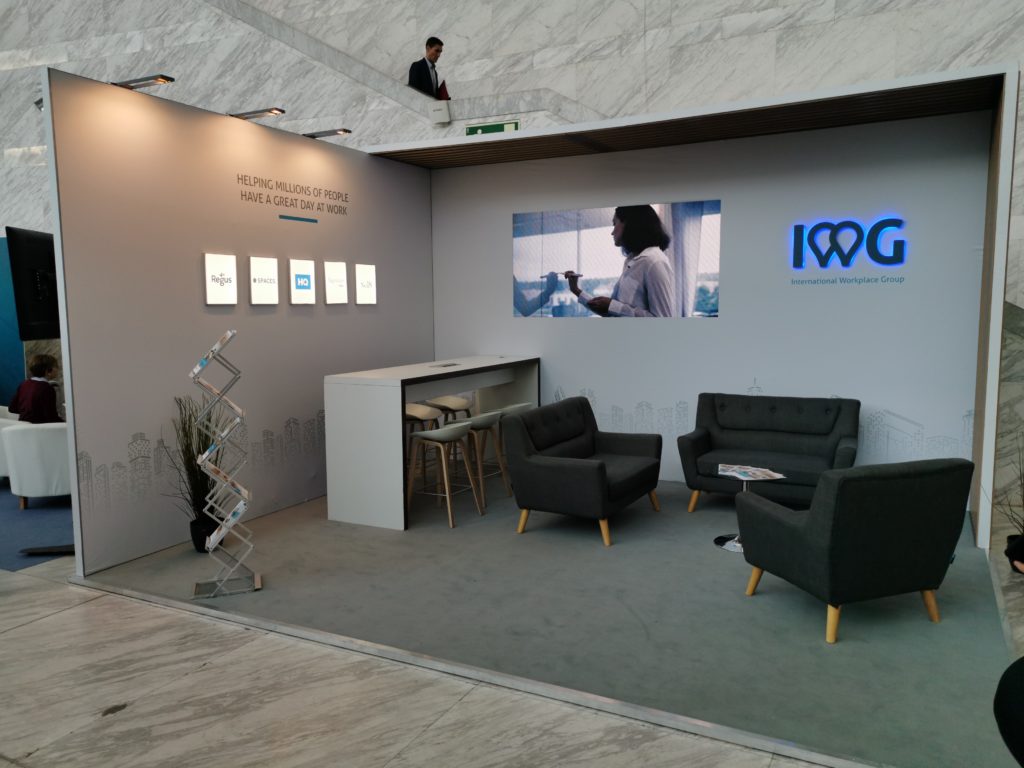 Our beMatrix build system is made from lightweight aluminium so it costs less to transport and needs fewer people to build – a saving for you & the environment. At the end of a long life there is no waste as the frames & components are 100% recyclable. And since the stand materials and graphics are reused many times over, the carbon-footprint involved is much reduced on each project.
Reusable and interchangeable in future stand space
Offer brand consistency over an exhibitors show calendar
Save money over the longer term
Supports exhibitors' environmental & sustainability policies & statements
Use fewer resources, in terms of time and labour
Lightweight – transport costs are much reduced
Your Modular Exhibition Stand
We'd love to show you how our flexible, sustainable and cost-effective modular stands will give your brand the wow factor at your next exhibition or trade show. Why not give the team a call NOW on 0207 039 0101 or send a note to hello@symbiosis.co.uk.