We were delighted to receive such a fantastic testimonial for our first event as the Finance Magnates Shell Scheme Contractor. It's so good, we just had to share.
About Finance Magnates
Finance Magnates is the only global provider of multi-asset trading news, research, and events with a special focus on electronic trading, banking, investing, and the technology that drives them. We provides independent news, analysis, periodical & tailored reports, comprehensive global financial industry online directory, conferences, exhibitions, & events around the world. We're the one-stop shop for all of your information needs and the only financial industry-focused knowledge hub.
The Event

The London Summit is the trading industry's premier conference. Since its inception in 2012, the London Summit has earned the trust of the most influential executives as the leading gathering for meeting peers, generating business, and staying abreast of the cutting edge of the market.
Bringing together top-level industry executives, the London Summit is the world's largest event for the financial services sector, hosting retail brokers, institutional buy-side, payment service providers, fintech startups, and a growing crypto segment.
Symbiosis Shell Scheme Contractor

2021 was a challenging year to plan an event. After the UK opened properly to host large events, we had a very short time to plan the November show. We were extremely lucky to have met Archana. Through her hard work, care and determination, we managed to pull off the best show we have ever had in 6 short weeks! When met with Nigel Targett, we immediately understood what an incredible company he has built. Each person in the company is a gem! They are passionate about their work and work tirelessly for their clients.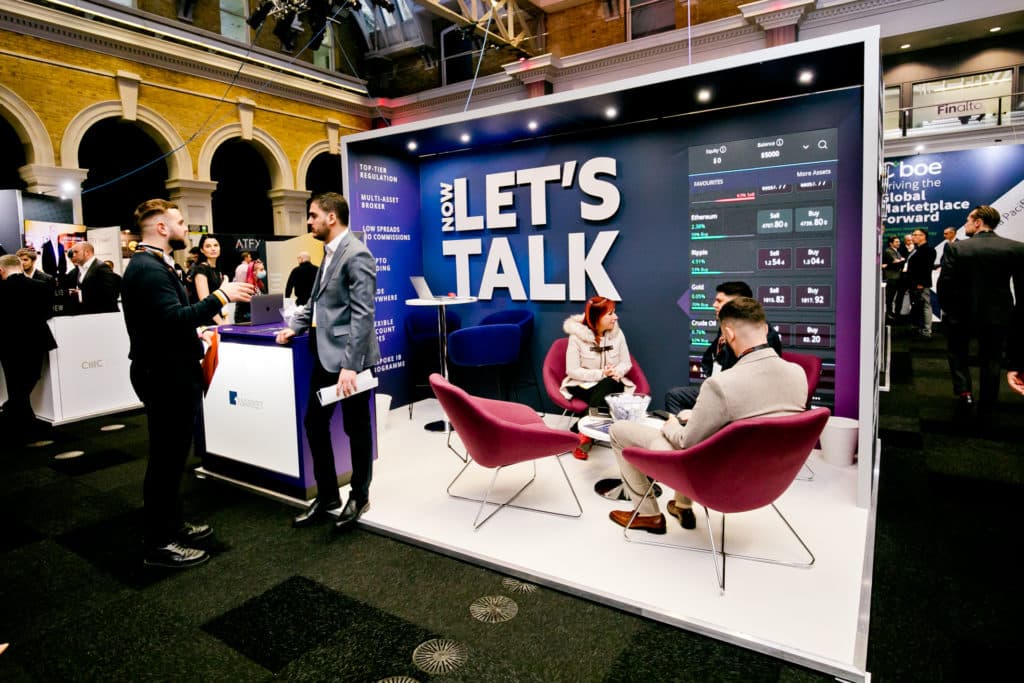 I do not have enough words to express my gratitude to Symbiosis for executing the event during a 27-hour build with bespoke and modular booths , as well as feature areas and all branding. During the pre-event process Archana became our rock and was always available to reassure me and produce great solutions. I have never experienced such a hands-on approach from any supplier before. The result and quality was excellent, and we are excited to continue working together as our event grows.
We also worked with Alex our Graphics Manager, as well as Luke. Alex and his team are incredible. With all the different graphic requirements and so many exhibitors, they were always on top of it and a pleasure to work with. We also had the wonderful Paul as our project manager as well as the fantastic Max. They were invaluable onsite and produced amazing on the spot solutions. The most important part of any event is the problem solving and how one goes about doing it. There will always be problems that crop up at every show – but it is how one handles them that makes them outstanding. Archana, Paul, Alex, Nigel, Luke, Max and Vanessa are a dream team!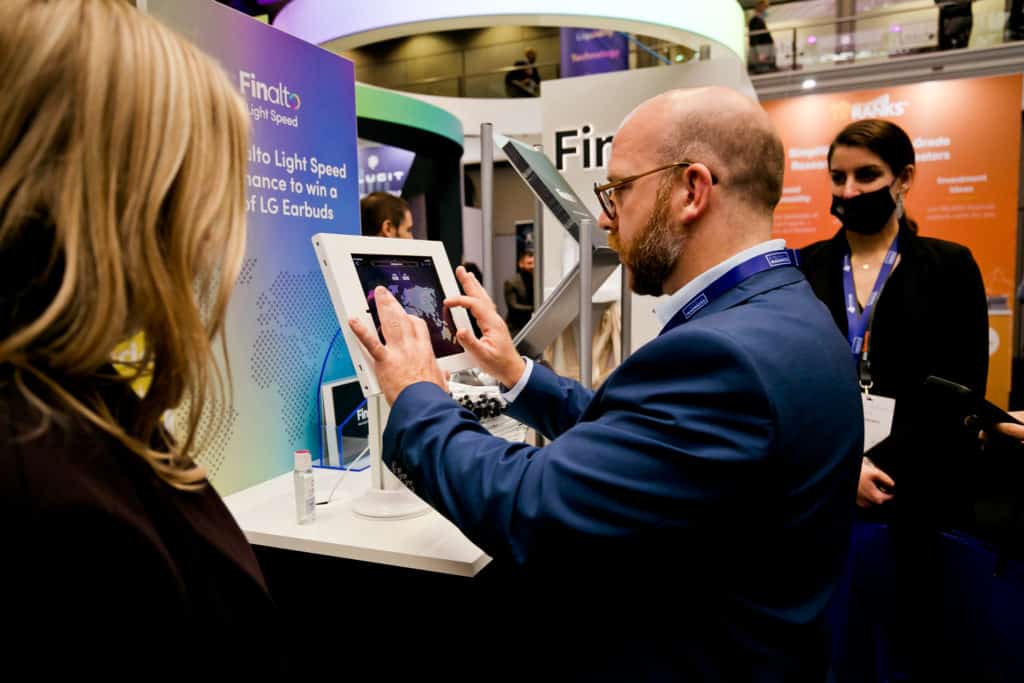 I would not hesitate to recommend Symbiosis as a one-stop-shop exhibition supplier. From a bespoke stand to the entire show, I can truly testify that no challenge is too big for Symbiosis!